Floating Contact Form Portlet
Back Chief Financial Officer Markus Blanka-Graff
After acting as Regional Chief Financial Officer (CFO) North West Europe until 2009 and Director of Corporate Finance and Investor Relations until 2014, Markus Blanka-Graff now holds the position of CFO of the Kuehne+Nagel Group since 2014.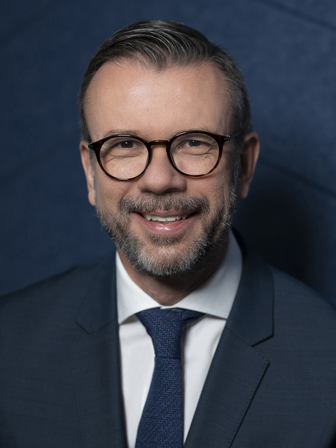 Markus Blanka-Graff – Chief Financial Officer
Management Board
Austrian, 1967
Markus Blanka-Graff holds a Masters in Economics from the University of Business and Economics in Vienna, Austria. Today, he is part of the Kuehne+Nagel Management Board and holds the position of CFO.
Positions held within the Kuehne+Nagel Group
1996 – 2006: Various management positions in Finance
2006 – 2009: Regional CFO North West Europe
2009 – 2014: Director of Corporate Finance + Investor Relations
2014 – today: Chief Financial Officer (CFO) of the Group