Floating Contact Form Portlet
Following his appointment as Executive Chairman of Kuehne Holding AG, Karl Gernandt remains related to Kuehne+Nagel as Vice-Chairman of the Board of Directors of Kuehne + Nagel International AG.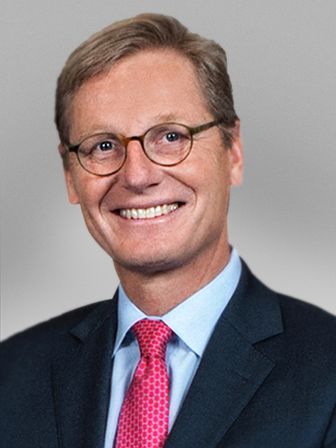 Karl Gernandt – Vice Chairman
Board of Directors
German, 1960
After graduating as Master in business administration at the University of St. Gallen, Switzerland, Karl Gernandt worked for Deutsche Bank AG from 1988 to 1996. There he held positions in corporate and/or retail banking in Germany, Asia and the USA. From 1997 to 1999 he set his mark on the Financial Institution Group of A.T. Kearney GmbH. In 1999, Karl Gernandt moved to Holcim (Deutschland) AG as CFO, in 2000, he was appointed CEO and at the same time member of the European Board of Holcim Ltd, Switzerland. In 2007, he became CEO of Holcim Western Europe, Brussels. On October 1, 2008, Karl Gernandt was nominated as Delegate and since May 2016 has been Executive Chairman of the Board of Directors of Kuehne Holding AG, Schindellegi (Feusisberg). He is also member of the Board of Trustees of the Kuehne Foundation, Chairman of the Supervisory Board of Kuehne Logistics University GmbH (KLU), Hamburg, and Chairman of the Board of HGK AG, Davos.
Other significant activities: Vice Chairman of the Board of Directors of Hapag-Lloyd AG, Hamburg.
Positions held within the Kuehne+Nagel Group
2008 – 2009: Member of the Board of Directors
2009 – 2011: Executive Vice Chairman and Delegate of the Board of Directors
2009 - today: Member of the Audit Committee
2011 – May 2016: Executive Chairman of the Board of Directors, Chairman of the Chairman's Committee, Member of the Nomination and Compensation Committee
May - Aug 2013: Chief Executive Officer (CEO) of the Group
May 2016 - today: Vice Chairman of the Board of Directors, Chairman of the Nomination and Compensation Committee