Since May 2021, Tobias B. Staehelin has taken the position as Member of the Board of Directors.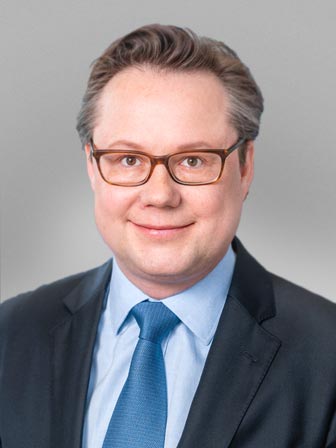 Tobias B. Staehelin – Member
Board of Directors
Swiss, 1978
Mr. Staehelin is admitted to the bar and specialises in corporate law. He graduated from the University of St. Gallen with a lic. iur. degree. In addition, he holds a CEMS Master in International Management, an LL.M. from Northwestern University, USA, and the Instituto de Empresa, Spain.
Mr. Staehelin has operational experience in Asia and Europe, most recently as Chairman of the Management Board of C. Haushahn GmbH & Co. KG in Stuttgart and as a member of the management of Schindler Deutschland AG & Co. KG in Berlin. He is currently member of the Board of Directors of Schindler Holding AG and Schindler Aufzüge AG, and Head of Group Human Resources on the Schindler
Positions held within the Kuehne+Nagel Group
May 2021 - today: Member of the Board of Directors