Floating Contact Form Portlet
Back Sea freight logistics and container shipping solutions
Build your most flexible supply chain. Join our worldwide ocean shipping network and fulfill your commitments to customers with ease.
Today's competitive environment creates a multitude of challenges at all touch points of the supply chain. When shipping by sea, you want a partner to help you navigate any obstacle. Delivering consistent, high-quality services globally is part of the pillar "Kuehne+Nagel Experience" of our strategic Roadmap 2026.
You can trust us to deliver your precious cargo
Leveraging state of the art technology and our international network we create innovative container shipping solutions for you to get your products exactly where you need them, anywhere in the world. Our sea freight experts are ready to find the most efficient shipping connections to meet your unique requirements. No matter how big your business is, we can support your company's ambitions.

As the global market leader in the industry, we provide a unique customer experience, supported by our global network and unrivalled local expertise.
Our sea freight services and solutions
Our sustainable mission
Reducing our combined impact and supporting your environmental goals throughout your supply chain is a key aspect of Kuehne+Nagel's 'living ESG' strategy. Our solutions range from CO2-optimised routing to environmentally sustainable biofuels.
Be one step ahead on supply chain planning with seaexplorer, our interactive route planning tool. Get the transparency you need with carbon calculators and choose the most suitable and sustainable routing options for all of your shipments.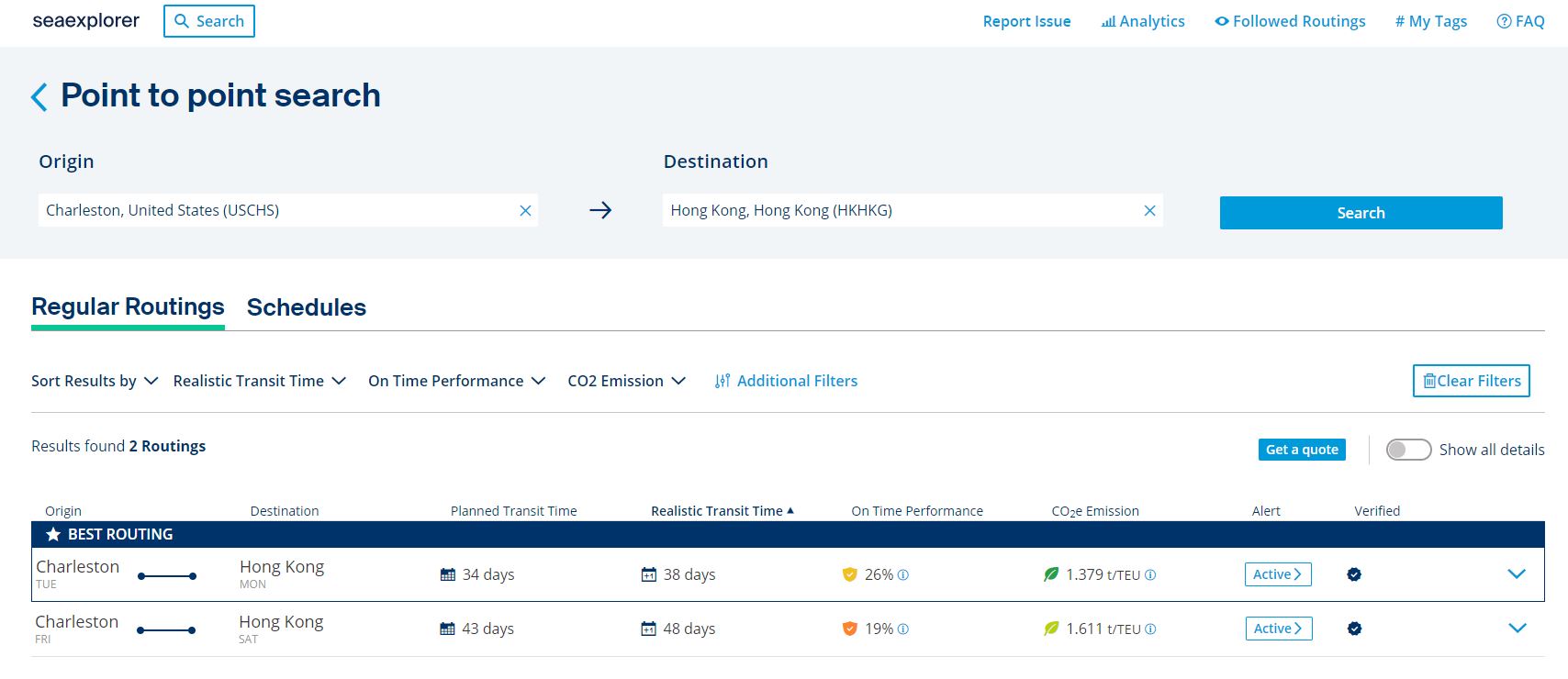 Discover the advantages for your supply chain
Improve shipping performance with fully integrated systems and processes, data-driven insights and innovative solutions
Monitor and track your shipments in real time from our myKN collaborative platform
Improved reliability via guaranteed space allotments with our extensive network of carriers offering flexible shipping schedules
Get door-to-door delivery via truck, rail or inland waterway
Additional solutions
Read the latest news from Kuehne+Nagel Sea Logistics and contact us today to find out more.