Floating Contact Form Portlet
Providing you reliable and cost-efficient logistics solutions for your vessels, delivered quickly to any location in the world.
Sourcing spare parts around your vessels is a real challenge, particularly with uncertain vessel schedules and a global sourcing area. Whether you operate a fleet or manage a dock, the fast and reliable delivery of spare parts is essential to your business.
Marine logistics solutions
At Kuehne+Nagel, we're committed to providing every logistics solution that your business needs. Your vessels are served by our global network of strategically located competence centres and drop locations. No matter how remote the port of call is, your spare parts will arrive safely and within the deadline. Our experts have more than 30 years' experience in global coordination of ship spares.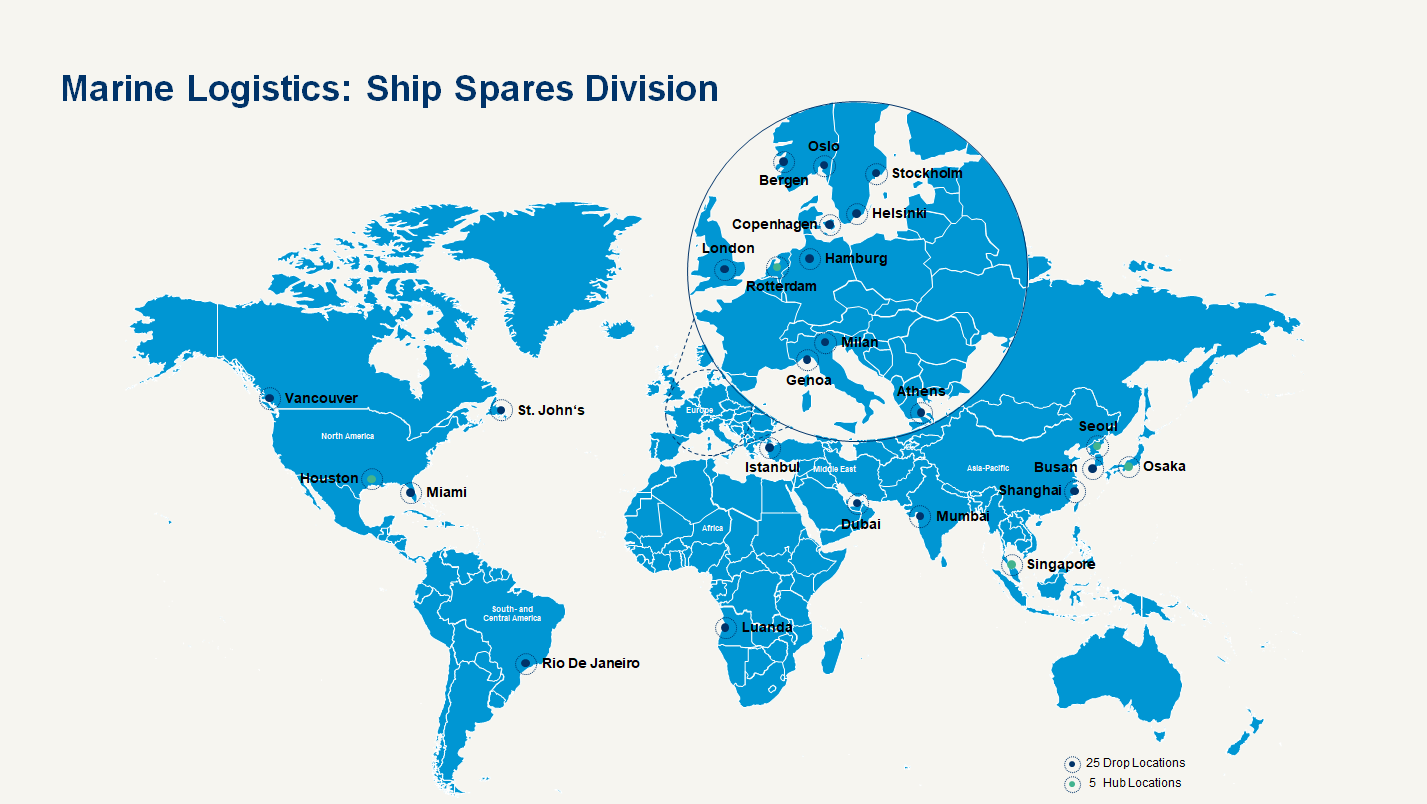 When you need cost-efficient and reliable supply of parts for vessel repair or maintenance, our ship spare parts managers can arrange everything you need. For yard and dock projects that need fast turnaround times for vessel maintenance or ship conversions, our project teams will support with planning to ensure seamless execution.
Our Marine Logistics services include:
Air, Sea, Overland solutions to destination port with fast track handling
Purchase order management and consolidation at hub locations
Last mile delivery in key locations around the globe
Cargo insurance for warehousing, transportation and redirection cost
Project management and in-house representation
Our operational model is driven and supported by the online platform One Global System (OGS), which is developed to serve the needs of your industry, providing full control of your supply chain with analytics and budget reporting. Discover One Global System, our one-stop platform for all your spare parts needs.
Learn more about our Health, Safety and Environment (HSE) standards.
"
All our services are compliant and based on Kuehne+Nagel's strict Health, Safety and Environment (HSE) guidelines.

Mads Winther-Jensen