Floating Contact Form Portlet
Back SFUP Project: Transporting juice chambers
In spring 2023, the Kuehne+Nagel Project Logistics team successfully transported four juice chambers needed for the confectionery industry. The project cargo, with a total weight of 95 metric tons, was collected in Świdnica, Poland, and safely moved to its destination in Opalenica, Poland.
Customer:
Świdnicka Fabryka Urządzeń Przemysłowych (SFUP)
Industry:
Industrial projects
Solution:
Heavy-lift and road transportation
---
Engineering services including route surveys and swept path analysis
Selection of the trucks according to the technical requirements of the cargo and transportation
Ensuring systematic HSE management with the customer and sub-contractors
Road transport to the destination
---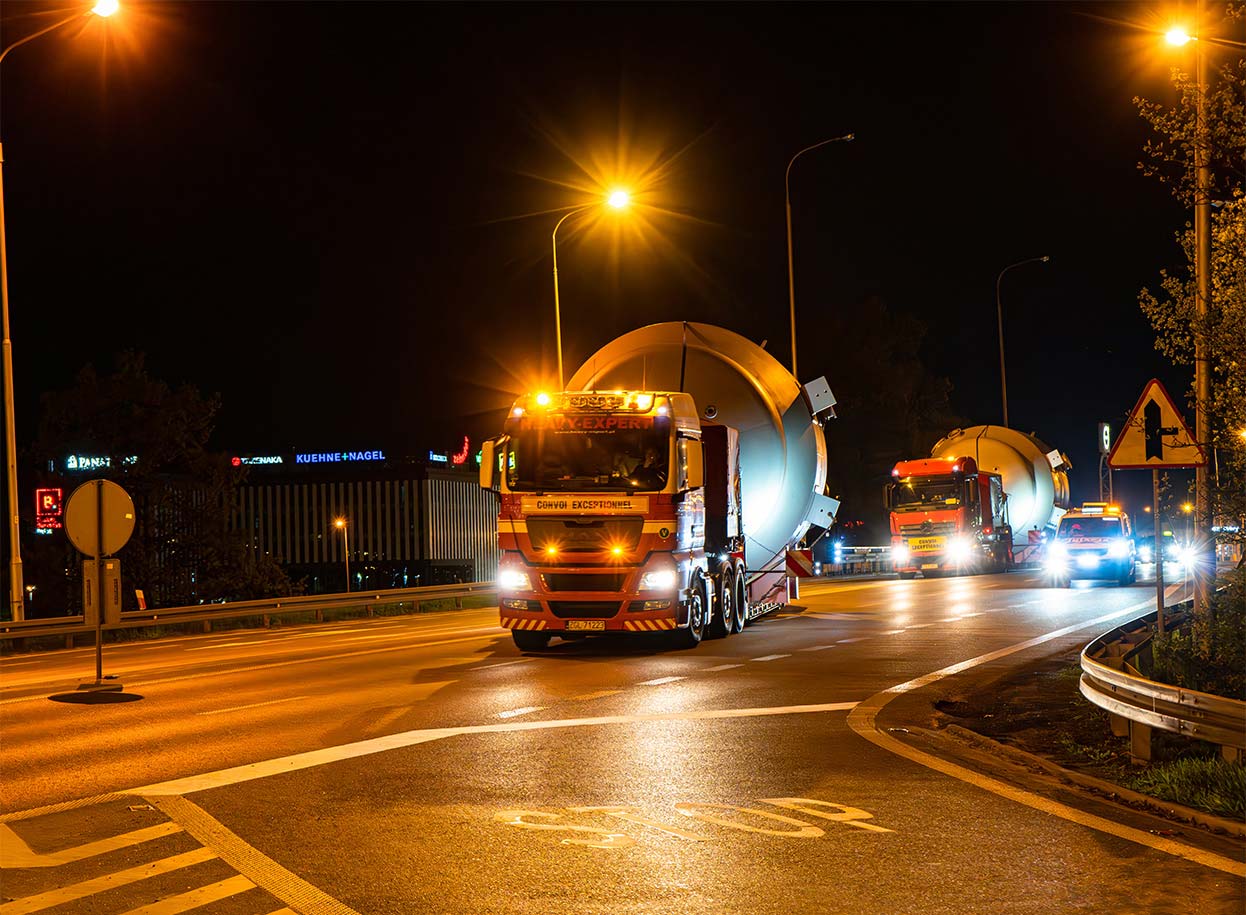 The transportation took place in May 2023. To ensure safe and smooth implementation, the Kuehne+Nagel Project Logistics team engaged with all project parties involved to provide technical support and expertise on road transportation requirements.
Based on the cargo requirements, our engineering team developed a detour for the optimal route, as both the width and height of the loads exceeded standard sizes. The transport was carried out in a specially marked convoy involving pilots who directly supervised the movement and ensured the safety of other vehicles on the road at night. Thanks to the excellent cooperation and thorough planning with all stakeholders, the transportation was executed smoothly and the project cargo was safely delivered to the destination in Opalenica.