Floating Contact Form Portlet
Back Project Logistics: Energy Logistics
By focussing on supply chain levers, Kuehne+Nagel supports companies in the Energy sector to optimise their operations and build sustainable supply chains with the highest HSE (Health, Safety and Environment) standards.
As the global demand for energy grows, the highest standards in supply chain management are required to manage this growth reliably. The complexity and scale of the energy operations, often in some of the world's most challenging terrain, require experienced logistics know-how.
As one of the world's leading logistics providers, Kuehne+Nagel offers extensive customised management solutions to support our Energy customers. Our experts ensure that your business benefits from long-term, value-adding solutions. We provide a full range of upstream and downstream supply chain services. Whether you need support for your capital projects, or assistance operating and maintaining your facilities, our team of specialists are ready to customise a solution for you.
We provide support for essential activities from hub management to inventory management, purchase orders and vendor management as well as specialised assistance with rig management for exploration programmes. Our dedicated Health, Safety and Environment (HSE) specialists provide an array of sophisticated solutions and are readily available to support the safety of your operations.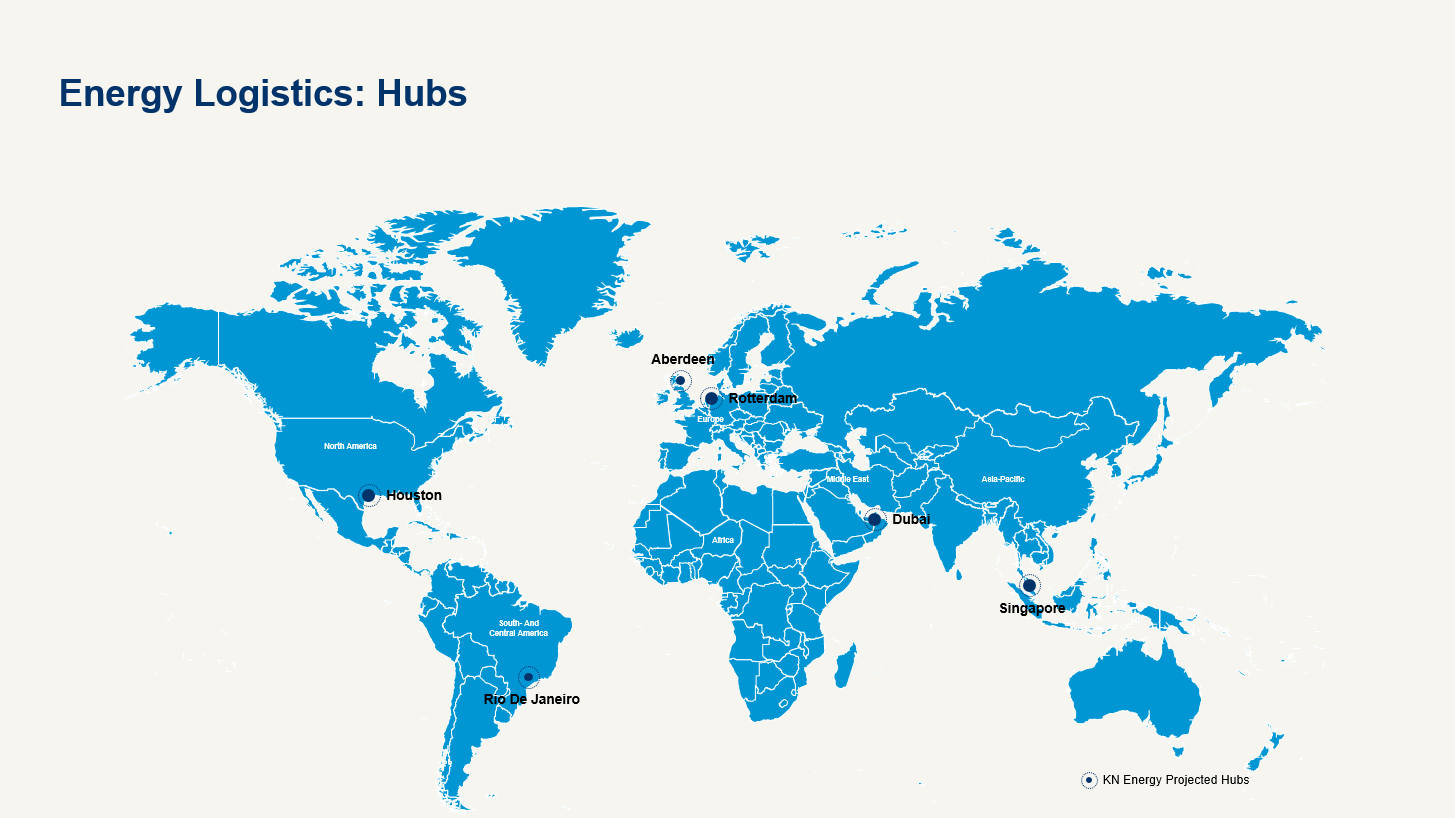 Our team of Energy Logistics experts are here to support you with:
Integrated freight solutions: Our strong partnerships with carriers are extended to support you with various multimodal transports, including break bulk, sea and air charters
End-to-end visibility and risk assessment: Customised solutions around your ERP (Enterprise Resource Planning) to provide all visibility and reporting tools required to manage your business. You can also access One Global System, our tracking and analytics platform
Trade compliance: Our in-house network of trade compliance specialists are here to support you with the ever-changing business landscape
Sustainability support: To help you optimise your environmental credentials with full support for carbon emission reporting and carbon offsetting
Supply chain design: Through close consultation and feasibility studies, our supply chain design team can create robust and flexible supply chains including 4PL (4th party logistics) solutions
Learn more about our Health, Safety and Environment (HSE) standards.