Floating Contact Form Portlet
As a specialist in technology, Hauke Stars has been Member of the Board of Directors since May 2016 and Member of the Nomination and Compensation Committee since May 2019.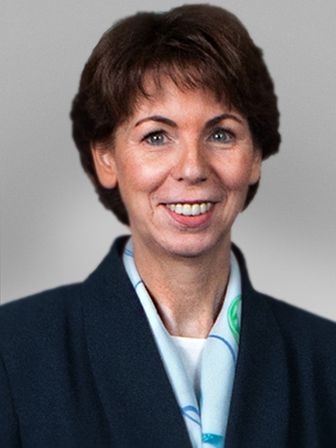 Hauke Stars – Member
Board of Directors
German, 1967
After graduating in computer science and engineering in Germany with a degree in applied computer science from Otto-von-Guericke University in Magdeburg and Great Britain with an MSc by research in Engineering from University of Warwick, Coventry Ms. Stars started her professional career in 1992 at Bertelsmann SE & Co. KGaA, Gütersloh, working in various fields of information technology.
In 1998 she joined ThyssenKrupp AG and became Member of the Management Board of the technology company Triaton GmbH in 2000. With the sale of Triaton GmbH to Hewlett Packard in 2004, she continued her career there. In 2004, she joined Hewlett Packard Netherlands B.V., Utrecht, as member of the Country Management Board. From 2007 to 2012 she led Hewlett Packard Switzerland GmbH, Zuerich, as CEO/Managing Director. From 2012 to 2020 she was a member of the Executive Board of Deutsche Börse AG, Frankfurt, where she was responsible for technology, the cash market business and HR (Labour Director). During her career, Ms. Stars has been working on various supervisory boards. Among others, she was a member of the supervisory boards of GfK SE (2009-2016), Klöckner & Co SE (2011-2016), Eurex Exchange (2013-2020) and Clearstream (2013-2020).
Other significant activities: Member of the Supervisory Board of Fresenius SE&Co. KGaA; Member of the Advisory Board of Fraport AG.
Positions held within the Kuehne+Nagel Group
May 2016 – today: Member of the Board of Directors
May 2019 – today: Member of the Nomination and Compensation Committee