Floating Contact Form Portlet
Back Honorary Chairman Klaus-Michael Kuehne
Klaus-Michael Kuehne is Honorary Chairman at Kuehne+Nagel International AG and has been part of the family business since 1958.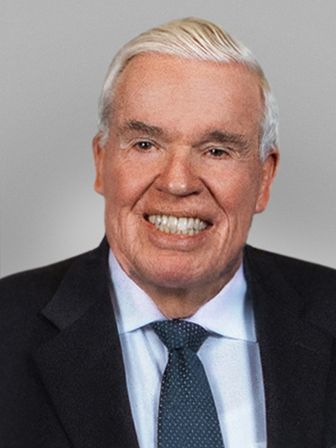 Klaus-Michael Kuehne – Honorary Chairman
Board of Directors
German, 1937
Commercial apprenticeship in banking industry. Other significant activities: Chairman of the Board of Trustees of the Kuehne Foundation, Schindellegi (Feusisberg), and the Klaus-Michael Kuehne Foundation, Hamburg; Member of the Supervisory Board of Kuehne Logistics University GmbH (KLU), Hamburg.
Positions held within the Kuehne+Nagel Group:
1958: Entrance into the family business followed by various management positions
1966 – 1975: Chief Executive Officer (CEO) of the Group
1975 – 1992: Delegate and member of the Board of Directors
1992 – 2009: Executive Chairman of the Board of Directors, Chairman of the Nomination and Compensation Committee
2009 – 2011: Chairman of the Board of Directors, Chairman of the Nominations and Compensation Committee
2010 – 2011: Chairman of the Chairman's Committee
2011 – today: Honorary Chairman Kuehne + Nagel International AG, Member of the Board of Directors, Member of the Nomination and Compensation Committee, Member of the Chairman's Committee