Floating Contact Form Portlet
Stefan Paul has been the Chief Executive Officer of Kuehne + Nagel Management AG since August 1, 2022.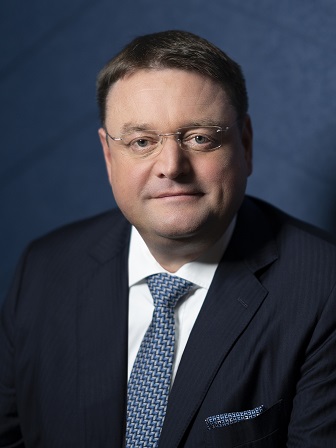 Stefan Paul – Chief Excecutive Officer
Management Board
German, 1969
Stefan Paul (German, born 1969) has been the Chief Executive Officer of Kuehne + Nagel Management AG, a global logistics provider based in Switzerland, since August 1, 2022. He also oversees the Group's Sales activities and has been a member of the Management Board since 2013.
Stefan Paul trained as a freight forwarder and started his career at Kuehne + Nagel in 1990. In 1997, he joined DHL Danzas Air & Ocean, where he was appointed General Manager for the key accounts and industry sectors in Germany.
Effective 2003, he became Head of Marketing & Sales at Exel Central and Eastern Europe. After the merger between DHL and Exel, he worked as Head of Global Marketing, Customer Management and Reporting for the Logistics Division. In 2007, he was appointed Member of the Freight Management Board responsible for Marketing & Sales, within the DHL Road Freight business unit. In 2010, he became CEO DHL Freight Germany.
In 2013, Stefan Paul returned to Kuehne + Nagel, where he assumed responsibility in the Management Board for all Road Logistics activities and was able to expand and globalise the business while increasing profitability. While in this role, he took over the responsibilities for global sales.
Positions held within the Kuehne+Nagel Group
2013 – 2022: Executive Vice President Overland (Road Logistics) of the Group (2019 - 2022: Road Logistics and Sales)
August 2022 - today: Chief Executive Officer (CEO) of the Group