Floating Contact Form Portlet
Back Airside Logistics - full visibility of your high-value cargo
Improve your high-value cargo transports with our airside solutions. Save valuable minutes and minimize damages, claims and delays. Enhance in-transit visibility and ensure the smooth movement of your critical cargo.
When you ship high-value products - whether highly sensitive capital equipment, valuable semiconductors, temperature-sensitive medicines, time-critical healthcare or aircraft on ground (AOG) parts - you want full control every stage of the journey.
Protect your goods with enhanced visibility
Every minute that your product is on the tarmac, is a minute of unwanted exposure. A significant proportion of temperature excursions, physical damage and loss occur at airports. Mishandling can cause delays, extra costs, and can even damage your reputation. To circumvent that, you need real-time data on the stability and condition of your shipments. Our on-site monitoring provides you with the visibility you need to protect your goods off the tarmac and through the airport.
To guarantee the integrity and compliance of your valuable goods throughout the shipping cycle, we offer 24/7/365 proactive monitoring and onsite inspection at critical control points from pick-up to delivery.
Airside global network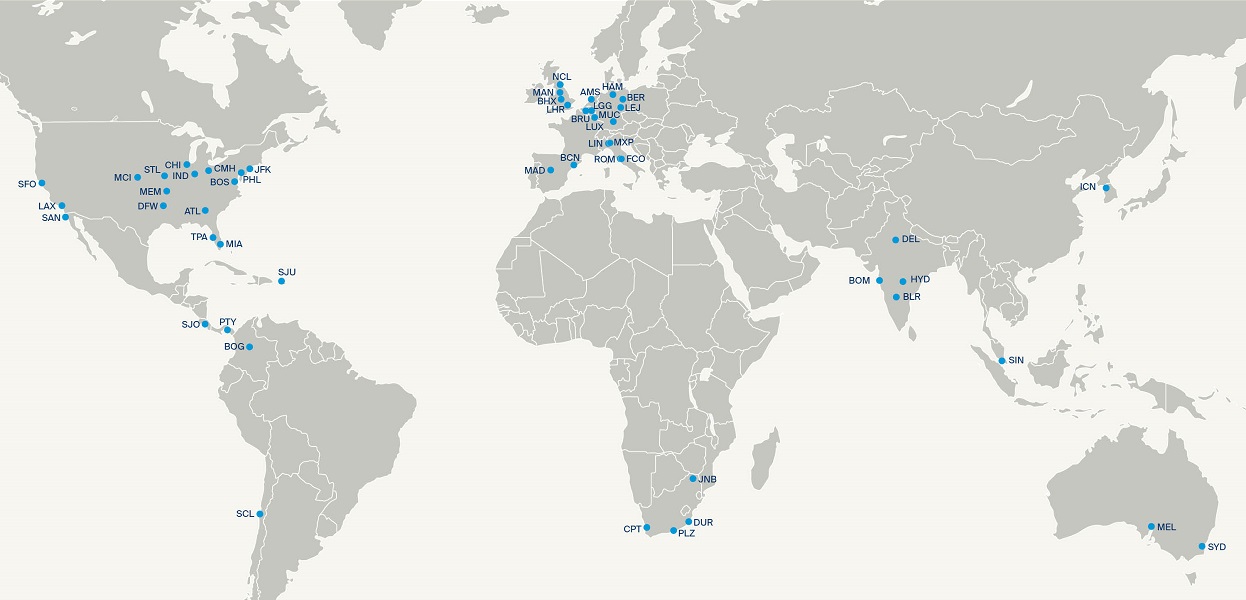 Our airside surveyors use industry-specific checklists to control the condition and progress of your shipments. By reducing handling times and adding additional surveillance, we limit any direct and indirect damage to your goods. If there's a deviation, our specialists intervene quickly and take corrective action.
Our airside services for high-value shipments
The following services are available for all critical healthcare, semiconductor and aerospace shipments:
Shipment monitoring, checks and recording (temperature, humidity, shock)
Loading and unloading supervision
Stand activation (in combination with engine logistics)
Defect and damage reports — troubleshooting in case of non-conformities
End-to-end visibility down to part and serial number level
At airport support with forklift and crane operations for aircraft engines
Advanced digital solutions for complete control
For your peace of mind, our teams use a dedicated checklist that enables full digital control of all airside processes. This guides our experts on the tarmac and supplies crucial data throughout the entire journey, including photographic documentation. You will receive 24/7 updates on the status and condition of your shipment.