Floating Contact Form Portlet
Back Sustainable shipping - Partnership to address climate change
iLOQ is an emerging company whose aim is to preserve natural resources and the environment. For example, they minimise battery waste and promote the use of recyclable packaging. But they also asked themselves how to ensure that their entire supply chain is CO2 neutral. The solution was Kuehne+Nagel's innovative sustainable supply chain offerings.
Customer:
A Finnish growth company, who provides self-powered digital locking and mobile access management solutions that have revolutionised the locking industry. The vision of iLOQ is to offer unique digital technology that provides people with easy, efficient and secure access to everyday living and working spaces around the world.
Industry:
Digital innovations
Solution:
Kuehne+Nagel's sustainable supply chain solutions
---
Facts:
Complete CO2 neutral supply chains via sustainable service offerings
Visibility of CO2 emissions
Reduced usage of modes of transport with higher emissions
---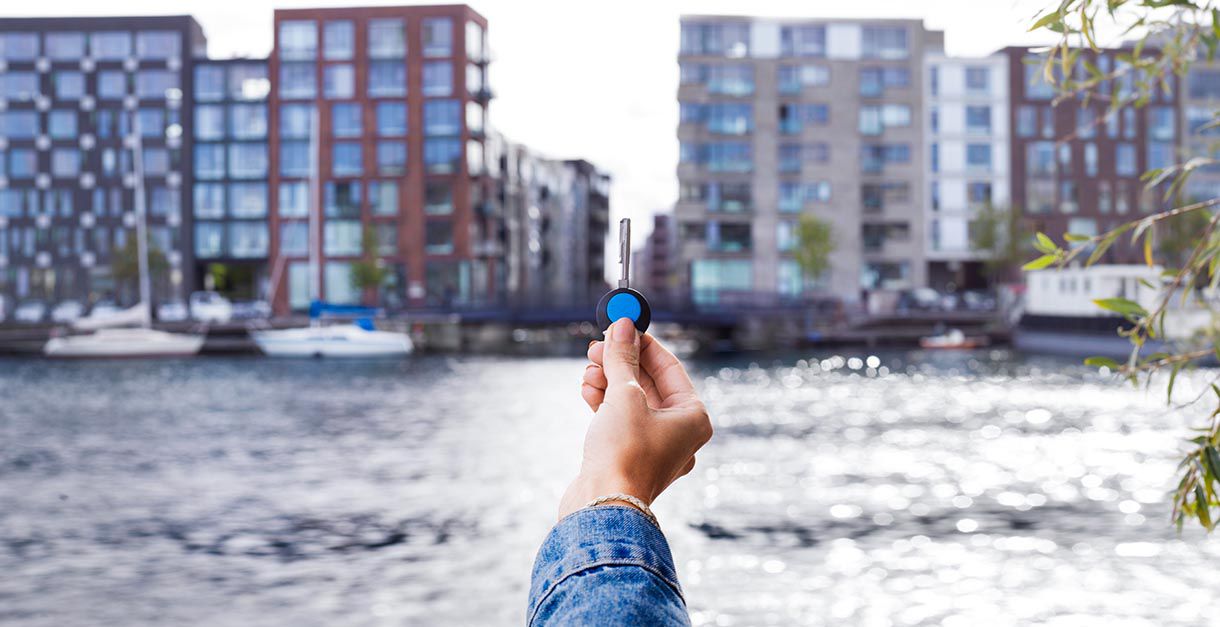 Focus on sustainability
In Finland, sustainability is at the top of the agenda. With its green mind set and world-class research environment, Finland generates sustainable solutions for various industries and areas of life. Moreover, Finland aims to be a carbon-neutral society by the year 2035. As 8% of global CO2 emissions are caused by trade-related freight transport, Finnish companies are also mindful of the emissions caused by their supply chains. This also accounts for our customer iLOQ, who decided to make its air and sea transport CO2-neutral in cooperation with Kuehne+Nagel.
With their innovative sustainable supply chain solutions, Kuehne+Nagel offers companies a simple way to neutralise the carbon emissions of transport.
This is achieved via transparent carbon emissions reports, CO2 emissions-sensitive transport route planning and the offsetting of remaining emissions via certified carbon credits from investments in nature-based projects. These verified environmental projects make sure that carbon dioxide gets absorbed from the atmosphere. The projects are certified according to the Verified Carbon Standard (VCS), or the Gold Standard, and comply with UN sustainable development goals and support and improve basic living conditions in developing countries.
"We are excited to work together with Kuehne+Nagel to easily offset the CO2 emissions from our shipments while also contributing to a cleaner and more vibrant environment. This collaboration also supports iLOQ's environmental responsibility. Every year, our self-powered solutions save 30,000 kg of battery waste compared to mechanical and battery-powered locking solutions. The cooperation with Kuehne+Nagel has been easy; together, we have been able to reduce modes of transport with higher emissions," explains Pekka Hassi, iLOQ's Senior Sourcing Manager.
"It's great to see that environmental issues are in the values of more and more of our customers, and we can be involved in providing services that support our customers' goals. At Kuehne+Nagel, we are transitioning to a zero carbon business model and are supporting our customers with their transition as well. iLOQ's decision to offset emissions from its transports supports our common goal of slowing down global warming," states Iris Kollanus, National QSHE Manager Kuehne+Nagel, Finland.
Kuehne+Nagel is more than motivated to support the reduction of the carbon emissions in the supply chains of its customers. This is demonstrated, for example, by Kuehne+Nagel's commitment to the Science Based Targets initiative. Learn more here.