Floating Contact Form Portlet
Back Retail - An opportunity for growth: Embracing change in challenging times
Providing your customers with the best goods from around the world is important at the best of times. During an exceptional situation such as the coronavirus pandemic? Even more so. A leading Austrian supermarket firm diversified its supply chain to ensure that they could continue to reliably serve their customers.
Customer:
A leading Austrian supermarket chain
Industry:
Retail and grocery
Solution:
Establishing an alternative Port of Delivery to diversify the firm's supply chain. This is a holistic solution involving sea freight, cross-docking and final distribution.
---
The solution has resulted in:
A more flexible supply chain with multiple Ports of Delivery
Lower carbon emissions due to shorter shipping distance
Reduced amount of working capital required
---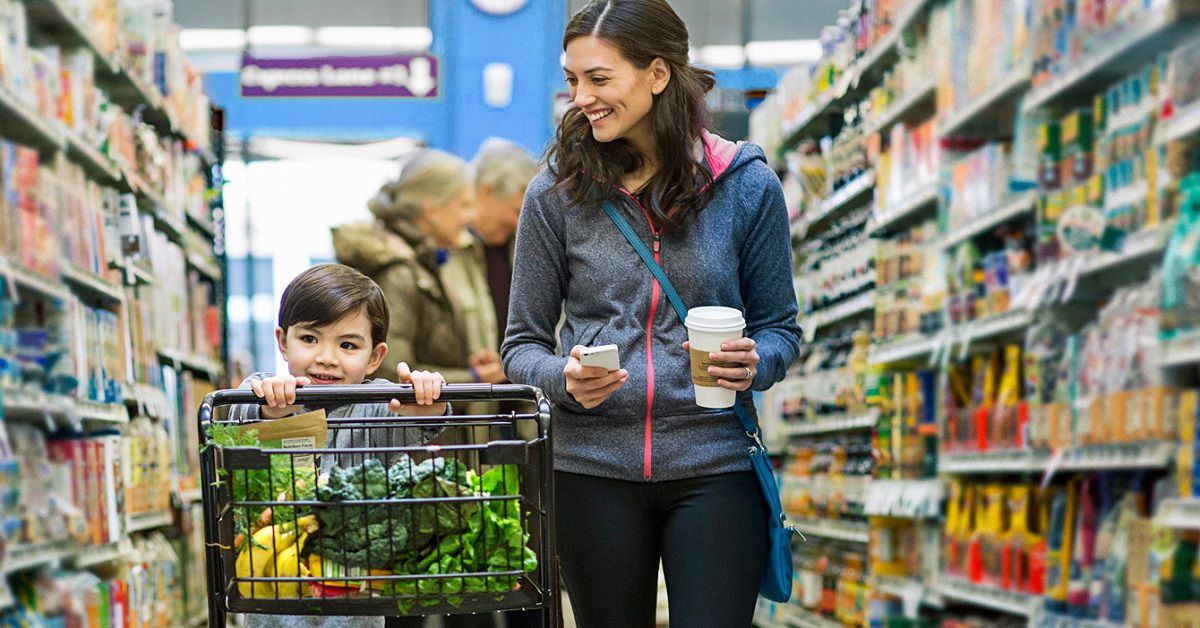 When you think of a supermarket, you picture the thousands of products available on the shelves. Each of these items must travel a long way through the supply chain to be available for you to buy. One of Austria's leading supermarket firms received their products through the Port of Hamburg, where the containers were unloaded and carried to their warehouses via rail and truck. This stable arrangement served them well, until the coronavirus suddenly turned everything upside down.
The COVID-19 pandemic has affected supply chains globally, with blank sailings, congested ports and overall reduced capacity creating challenges for businesses everywhere. The Port of Hamburg has also been impacted, with schedule reliability decreasing and delays becoming common. These factors put pressure on the supermarket firm's supply chain, leading to postponed deliveries. At a time when everyone was focussed on supermarket supplies, there was a risk that the shelves would be empty. It was clear that their dependence on a single port left the company prone to risk.
But what if the situation brought about by the coronavirus was also an opportunity? It seemed an ideal time for the firm to commit to a concept they'd been considering for years – shipping to a secondary, alternative port in the Mediterranean. This was not an easy choice to make. Carrying out such a large structural change would be challenging, especially to achieve it with minimum disruption. Knowing this was something they couldn't do alone, the firm sought logistics expertise.
That's when Kuehne+Nagel stepped in. During a period when most companies were trying to simply survive, the firm bravely chose to undertake structural change – together with an experienced logistics partner. "The first step for us was to understand the customer's vision" recalls Daniel Gussner, Key Account Manager at Kuehne+Nagel, "then we could begin building a strategy to achieve those goals."
In close consultation with the firm, the Kuehne+Nagel team devised a holistic solution that included sea freight, cross-docking and final distribution. Rather than a quick fix, this is a sustainable, ongoing solution that mitigates risk for the future. Even during the lockdown, the Kuehne+Nagel team could efficiently manage the project from beginning to end. "Our remote working systems were quickly scaled up to enable problem-free communication," Daniel explains, "this allowed us to instantly focus on the task at hand."
Finding an alternative port in the Mediterranean was the first step. While the Port of Hamburg's reliability rate had dropped to 40%, the Port of Koper, in Slovenia, was at 70%, making it an ideal candidate. This port allowed quick access to Austria, and is also close to Italy where the firm plans to expand to. Therefore, the task was to implement a second cross-dock hub and connect it through the Port of Koper. This solution had obvious time-saving advantages, as ships arriving from China have a shorter distance to travel. Beyond saving time, there were two other tangible benefits. Firstly, it meant that less working capital was tied up in the supply chain, as the goods would spend less time in transit. Secondly, the shorter transit time led to an estimated 25% reduction in Co2 emissions. "The sustainability of the solution really resonated with the customer," Daniel recounts. For the supermarket firm, the true measure of success was that their customers could continue to enjoy all their favourite items without any fear of shortages.
With a reduced reliance on a single Port of Delivery, the supermarket firm can now face the future with confidence knowing that their supply chain is more resilient to pressures such as those of the coronavirus pandemic. For Kuehne+Nagel, the satisfaction comes from helping the firm achieve its ambitious goal. Daniel is proud of the team's work: "This was a great opportunity to use our expertise to provide a sustainable solution. The customer had a clear vision and we were excited to support them to achieve it." As the world adjusts to life in a pandemic, teamwork and cooperation like this ensure that supply chains stay flexible and that our supermarket shelves stay full.