Floating Contact Form Portlet
Back Orchestrate the unreliable touchpoints in your sea supply chain
Moving your cargo by sea is complex and unpredictable. Even when you're well-prepared, problems can occur at multiple touchpoints on the way from shipper to consignee.
Hitting the right notes
Every 3PL shipment harbours the potential for delays at any touchpoint in the journey. Staying attuned to what they are and where they happen lets you make decisions to mitigate their impact.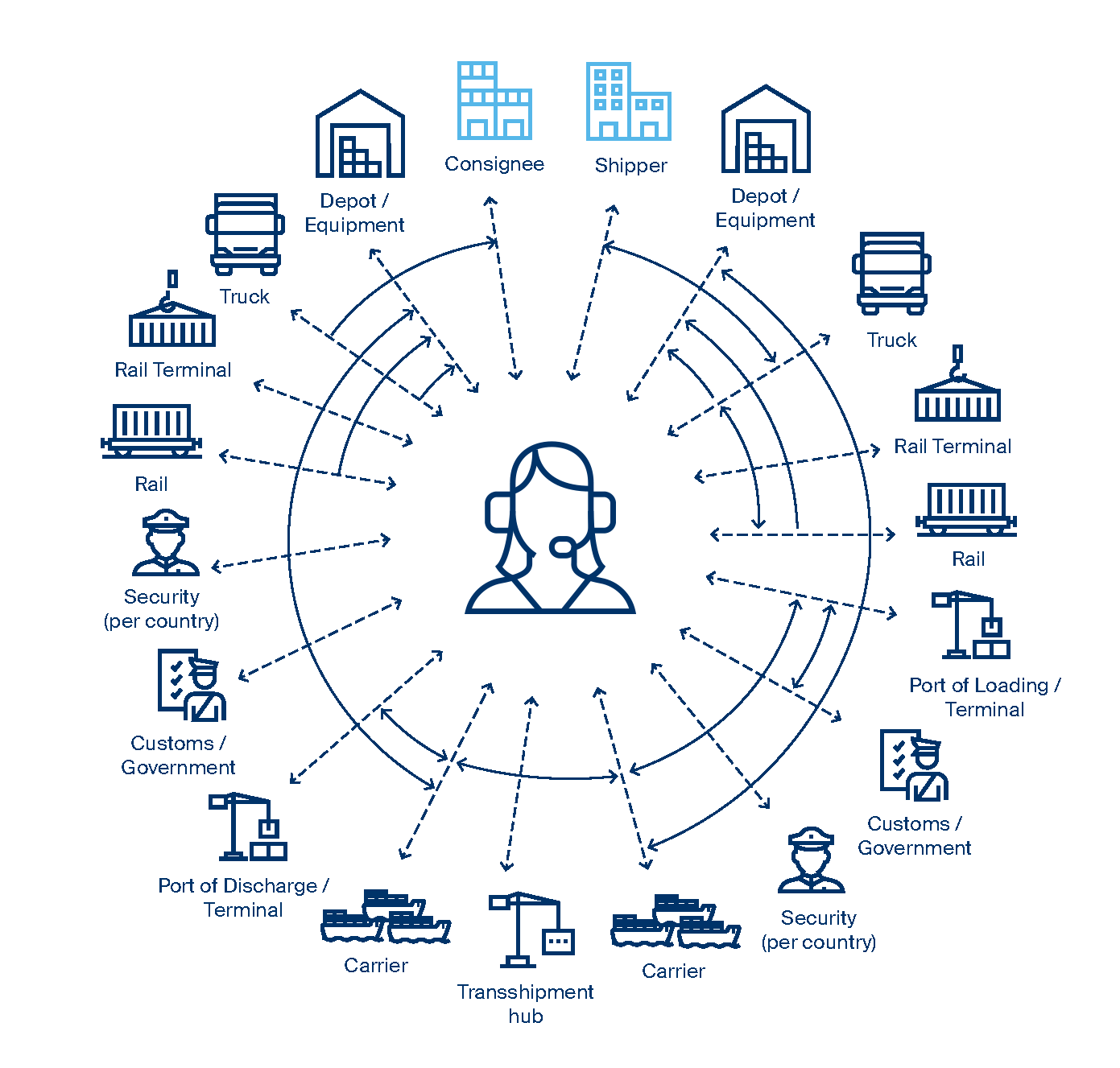 "
From our experience, 99 out of 100 sea transports do not proceed as planned due to challenges at one or more of these touchpoints.

Otto Schacht, Executive Vice President Sea Logistics
Additional COVID-19 pandemic impacts
Since the beginning of 2020, global sea freight has faced added challenges that affected the rhythm of everyone's supply chain. The abrupt initial decline in shipping, followed by a sharp upturn, resulted in significant disruptions including an all-time peak in schedule delays, equipment challenges and port congestion. These challenges have made the complex and fragile relationships and touchpoints in the sea freight supply chain all the more apparent.

Finding the best accompaniment
As disruptions in the sea logistics market continue, you want a partner to guide you through today's challenges and be prepared for the future. Kuehne+Nagel's global service liner network, local expertise, and fully integrated technology act as a counterpoint to unreliability.
While you focus on your business, we conduct the entire sea freight supply chain so every part works in concert. No matter the differences across companies, regulations or time zones, our talented teams synchronise a powerful performance.
Economies of scale: Take advantage of our global volumes to reduce your costs

One point of contact: Instead of managing multiple sources, get a one-stop-shop for customs, shipping lines, trucking companies, warehousing and more

Single platform: Track and trace your shipments 24/7/365

Documentation: Everything from bills of lading to customs clearances are taken care of
Solutions that support your supply chain
Kuehne+Nagel's sea freight insights