Floating Contact Form Portlet
How the MedConnex solution connects Europe with the world for healthcare clients
Much like doctors and medical researchers, our teams at Kuehne+Nagel are invested in finding solutions to treat chronic problems faced by customers.
One such 'illness' is the scarcity of air cargo capacity for products that require high-quality GDP-compliant handling (i.e. healthcare products).
The Healthcare Air Logistics team came up with an experimental setup, which meanwhile has turned into a popular cure: MedConnex. The solution connects Europe with the rest of the world through regularly scheduled charters supplemented by quality services at origin and destination. A key component of the solution is Kuehne+Nagel's Air Logistics setup in Belgium, with its hubs in Brussels and Liège playing major roles as import and export gateways for pharma.
Belgium-based Kuehne+Nagel expert Stefan Cronenberg, who co-created the service, confirms the charter's instantaneous success.
"Through our infrastructure in Belgium, we can support our entire European network when they need to ship healthcare products for their customers to the rest of the world."
MedConnex's beginning: Brussel and Liège airports in tandem
MedConnex was several years in the making.
The idea to establish a regular charter for pharma clients between Europe and the US started about two years ago, when capacity constraints peaked amidst the pandemic. Two of our biggest Healthcare customers particularly expressed concerns due to their high volume shipments to the United States.
Our Air Logistics experts put their thinking caps on: How can we give our customers peace of mind in the current stringent market conditions?
At the time, Kuehne+Nagel Brussels had just opened a brand new Air Logistics facility, equipped with the technical setup required for the GDP-compliant handling of goods. Shortly prior to that, Kuehne+Nagel also established a presence at Liège airport.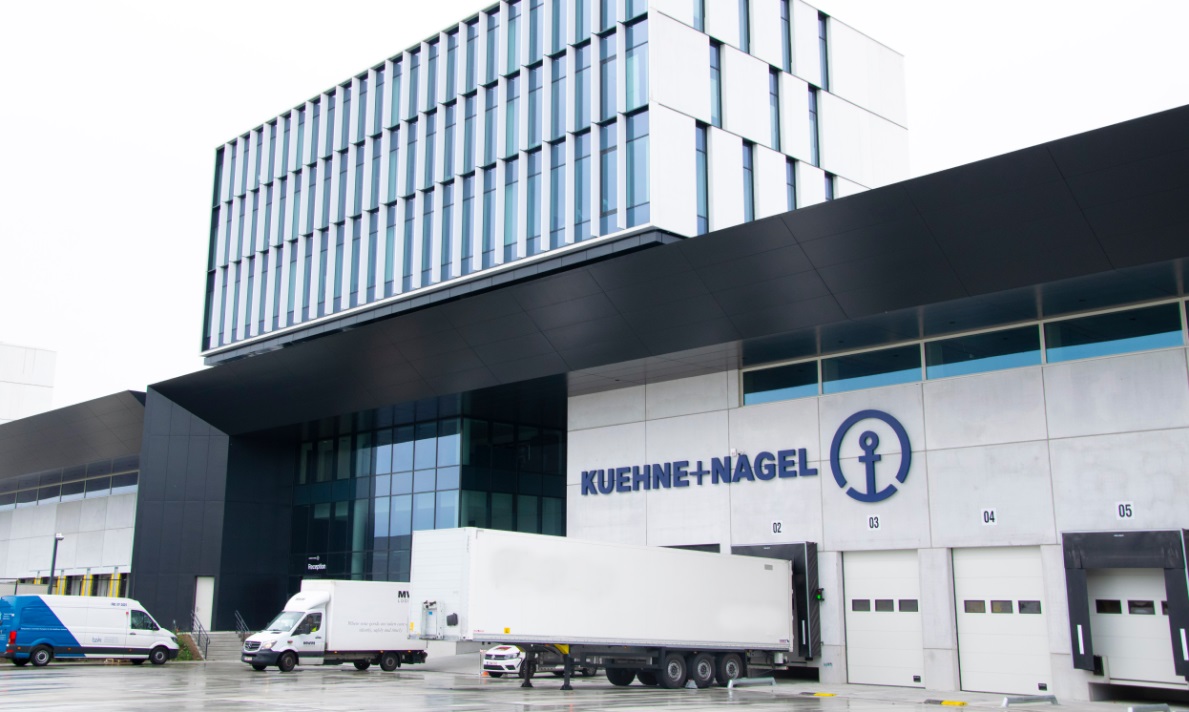 Our team connected the dots: Why don't we consolidate the strengths of both locations to build a unique solution? MedConnex kicked off in autumn 2020 with weekly charters of healthcare goods between Liège and Atlanta. By early 2021, the offering grew to five weekly charters to North America, one to Africa and one to Asia—two weekly rotations were added for Latin America later that year.
Today, after numerous carrier negotiations and brainstorming session with our own experts, MedConnex has become a proven treatment for covering trade routes between Europe and all other continents.
At the core of the solution, Kuehne+Nagel's Air Logistics hubs in Brussels and Liège work in tandem as the European import and export gateway for healthcare products within the company's network.
How MedConnex works in practice
We talked with Florian Hoerauf (Regional Air Logistics Product Development Manager), Christina Heggemann (Kuehne+Nagel Air Logistics Healthcare Manager Europe) and Stefan Cronenberg (National Air logistics Operations Warehouse Manager), the brains behind the solution, to find out how the team prepares pharma shipments for take-off.
1. ULD build-up in Brussels
Within the setup, Kuehne+Nagel's facility in Brussels serves as the unit load device (ULD) build-up location. The direct tarmac access, ULD build-up and break-down zones, temperature-controlled storage and handling facilities, plus a large stock of active and passive packaging material make the location well-equipped to meet the high GDP-compliant demands for pharma shipments. Also part of the standard service is the wrapping of freight in KN PharmaChain ULD thermo-covers.
Stefan: "These are designed and produced in-house to overcome the long delivery times from external providers that are struggling to meet the high demand."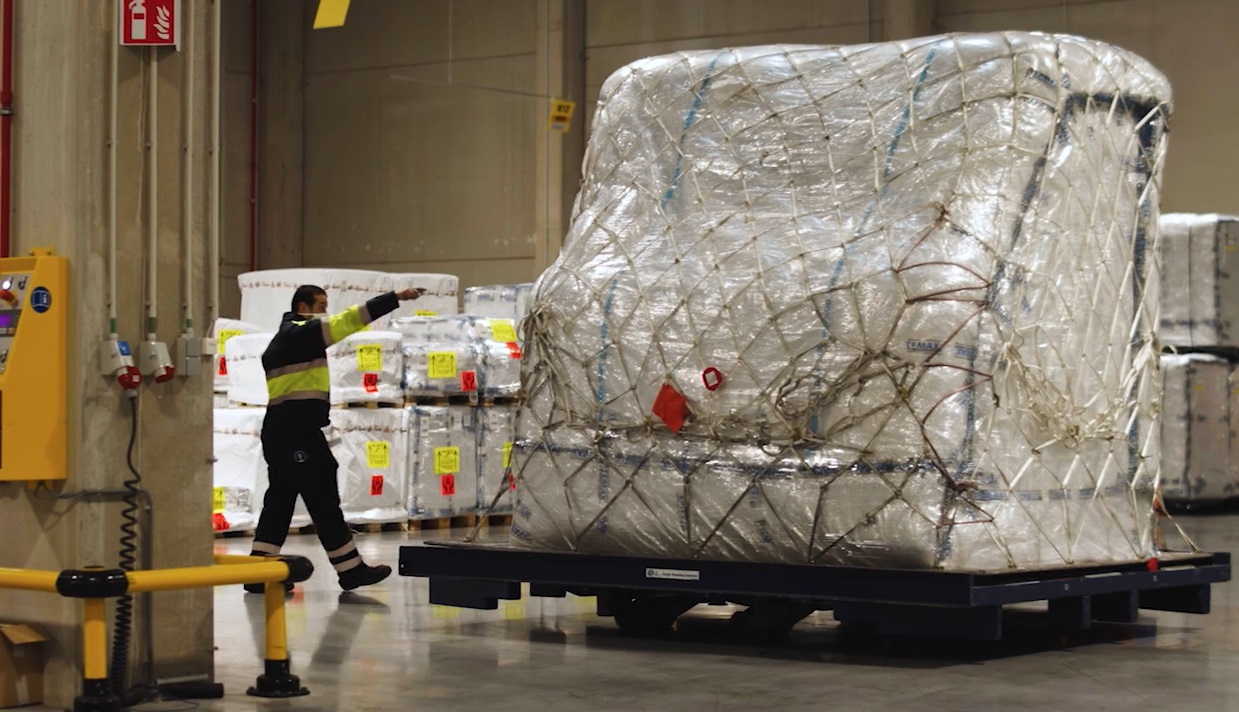 2. Value-added services
Because many healthcare shipments require special wrapping, from active and passive packaging to thermal blankets, the local team manages their own stock of packaging material.
Florian: "MedConnex also taught us that we can provide peace of mind to the customer in other ways than ensuring capacity. For example, one of our largest healthcare customers initially did the preconditioning of the containers themselves, but experienced difficulties and temperature deviations. We then offered to do everything in Brussel. Now they bring the naked pallets here for us to take care of."
Real-time monitoring of shipments is also a service that can be offered.
3. Take-off at Liège
The city in the French-speaking part of Belgium, known for its waffles, also has one of the fastest growing cargo airports in Europe.
Florian: "The airport provides great capacity options and landing slots. On top, our local team has developed great relations with the airport. This gives us the flexibility to provide more customised and convenient solutions for customers."
Torsten Wefers, VP Sales & Marketing at Liège Airport, says: "Liege Airport is delighted about the partnership with Kuehne+Nagel to enable MedConnex. We are looking forward to further strengthen our partnership and are fully committed to provide, together with the local handling partners, the best possible framework for Kuehne+Nagel's own controlled flight programme."
Benefits of end-to-end healthcare shipment control
1. Optimised capacity
On MedConnex charter flights, Kuehne+Nagel's teams are able to control what goes into the plane to puzzle the cargo in the most efficient and cost-effective way.
Christina explains: "Because of our solution, we can look within our entire European network at the density ratio of different shipments that we can mix to achieve the best volume-density ratio. This ultimately means that we can offer better freight rates than on non-chartered solutions."
2. Standardised quality service across our network
Upon arrival in Atlanta, the shipment receives the same high-quality service as at origin. The breakdown in a GDP-compliant environment, handled by internal experts, gives peace of mind.
Stefan: "What's more, our team in Atlanta has full visibility on the exact touchdown time of the charter which means that they are always ready ahead of the landing to ensure a swift handling of the cargo immediately upon arrival."
If you're interested in seeing how the MedConnex charter would work for your healthcare goods, click on the sidebar form to contact us today.