Floating Contact Form Portlet
Lothar Harings joined Kuehne+Nagel in 2009 and has since then held the position as Chief Human Resources Officer of the Group.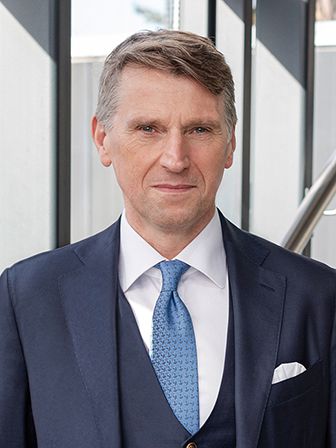 Lothar Harings – Chief Human Resources Officer
Management Board
German, 1960
Amongst others, Lothar Harings has held various national and international management positions at Siemens, acting as Vice President Human Resources Siemens AG for Enterprise & International HR ICN from 1998 to 2002. As a Member of the Management Board of T-Mobile International, he was responsible for Global Human Resources with T-Mobile AG and Deutsche Telekom from 2002 until March 2009.
Other significant activities: Member of the academic advisory board of Bonner Akademie, Bonn; National Curator of Deutsches Komitee of AIESEC e. V., Bonn; Member of the Board of Directors of WHU Foundation, Vallendar.
Positions held within the Kuehne+Nagel Group
2009 – today: Chief Human Resources Officer (CHRO) of the group
2010 – today: Company Secretary