Detlef Trefzger was appointed as Chief Executive Officer (CEO) of the Kuehne+Nagel Group in March 2013. Simultaneously, he was Executive Vice President of Contract Logistics from 2013 to 2015.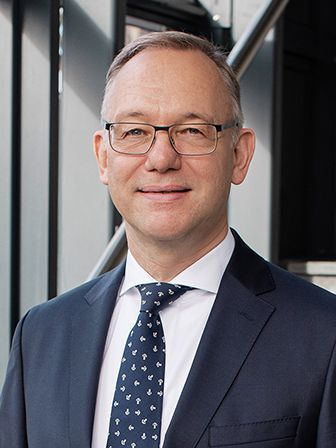 Dr. Detlef Trefzger – Chief Executive Officer
Management Board
German, 1962
From 1989 – 1993, Dr. Detlef Trefzger was Project Manager in the Industrial & Building Systems Group at Siemens AG, Erlangen in Germany.
At Roland Berger & Partner, Munich, Germany, he was the Principal in the Competence Center Transportation & Logistics between 1994 – 1998.
He was also a member of the Board, CFO of the Region South East, of Schenker & Co AG, Vienna, Austria from 1999 to 2003. Furthermore, Dr. Trefzger was also a member of the Executive Board for Global Contract Logistics / Supply Chain Management of Schenker AG, Essen, Germany, from 2004 to October 2012. In addition, he held the position of Executive Vice President Global Air Freight and Ocean Freight in 2012.
From February 2015 to January 2018, he was a member of the Singapore Economic Development Board.
In June 2019, Dr. Trefzger joined the Board of Directors of the Swiss-American Chamber of Commerce in Zurich, Switzerland.
Positions held within the Kuehne+Nagel Group
01.03.2013 – 31.01.2015: Executive Vice President Contract Logistics
15.08.2013 – today: Chief Executive Officer (CEO) of the Group